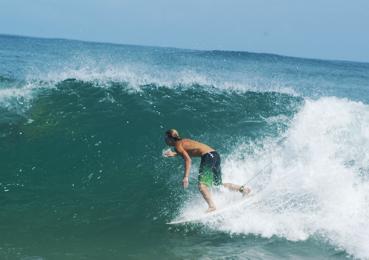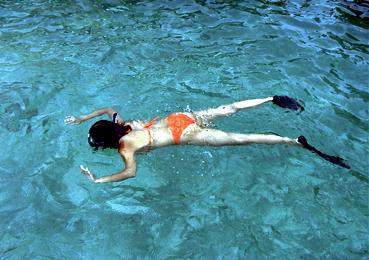 The Tourism Activities in the Bastimentos Island
TREKKING: Several trails are located in the area of the island. More info HERE.
SCUBA DIVING & SNORKELLING: The high quality of the underwater life of the Bocas del Toro Archipelago allows us to enjoy each immersion is made, with or without tank, to leave us an indelible image of these coral reefs and its rich fauna. In Bastimentos Island the best places are in the northeast of the island, when the sea permits, along the coast from Long Beach to the entrance of the community of Salt Creek, including the Zapatillas Cays. Also the Coral Cay region, at the south, is widely used by those who practice these activities.
CANOPY TOUR: Within the complex of the Red Frog Beach project, on the beach of the same name, stands a facility that will fascinate anyone that is hanging on a cable through the top of the trees, enjoying the view and taking the adrenaline to the maximum: the Canopy Tour of Bastimentos Zipline.
SURF: One of the highlights surfing points of the archipelago is located in the northwest extreme off Bastimentos island, at short distance of Playa Primera, is the "Silver Back". Other interesting points are located at the opposite end, in the region of Old Point.
OTHER ACTIVITIES: In addition to those highlighted above we can mention: kayaking, visit the Salt Creek Ngabe community enjoying their culture or walk through the town of Bastimentos, appreciating its Caribbean architecture.