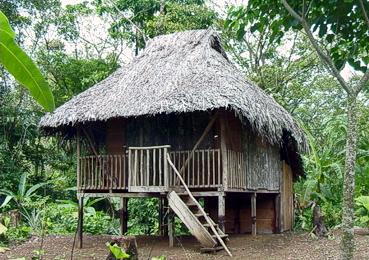 The Ngabe Communities of Bastimentos Island
There are three stablished communities of the Ngabe originary people in the Bastimentos Island: Salt Creek, Bahia Honda and Bahia Roja. Two of them have a community tourism program that welcome visitors.
In the northeast sector of the island is Salt Creek, close to Old Point, across Zapatillas Cays. Their program, ALIATUR, offer four trails, culture activities, lodging and meals.
Bahia Honda brings to the tourist, through their TIMOROGO program one of the best tours in the islands: the Sloth Trail, with multiple attractions, as well as meals and handicrafts.